Step off the treadmill
and into your new life.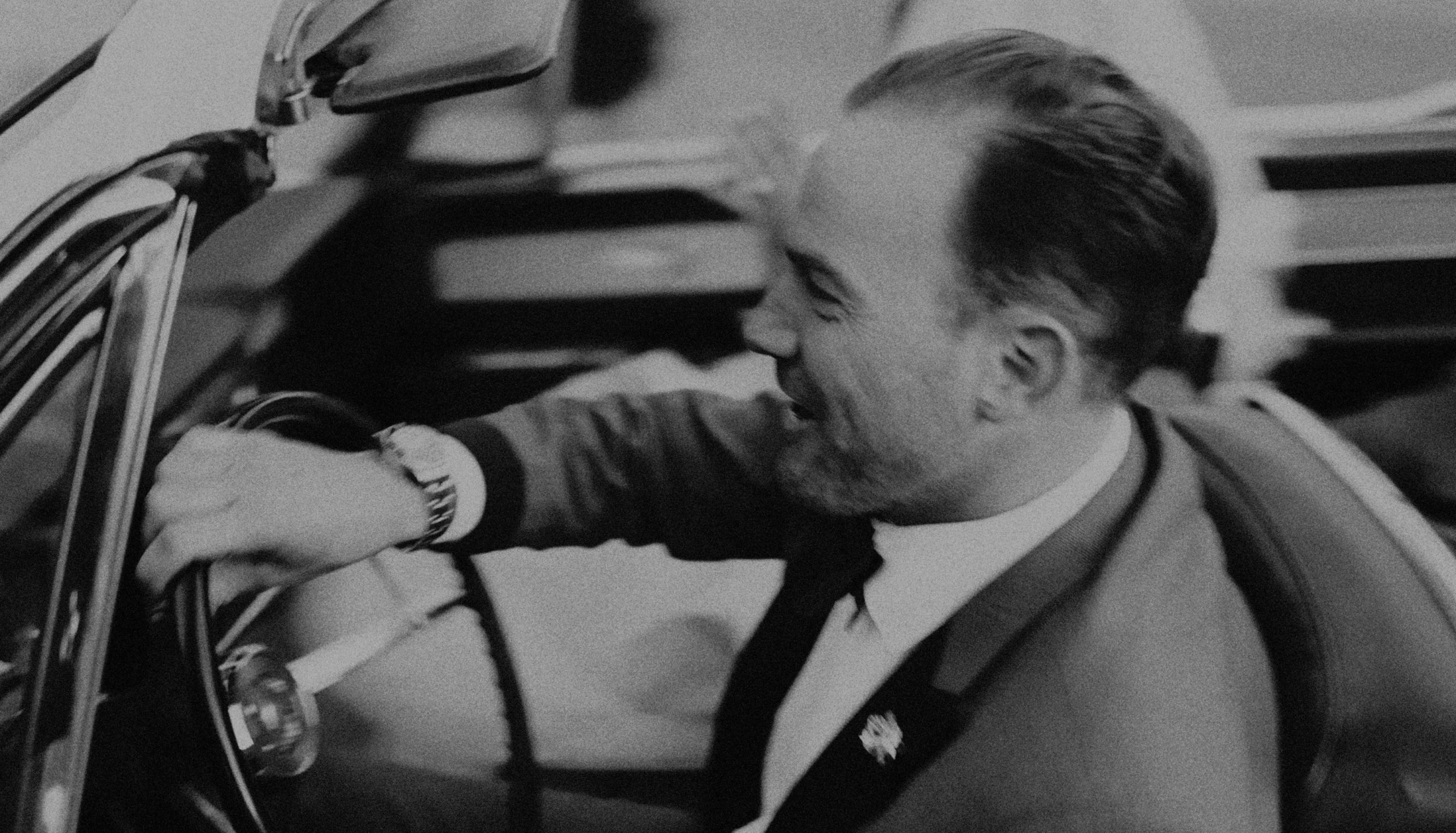 The only course designed to help driven wedding photographers elevate their wedding business and be able to charge $20k, $40k, or even $60k+ per wedding, even if you don't think this is possible…yet.
Right now, you're working
too hard for too little.
You've been working for years to raise your prices in small increments, but the reality is, that a $2,000 increase isn't going to change your life.
You've piecemealed strategies together and it's landed you somewhere between the $3k to $8k price point for weddings, and it's good, but you know you could be doing better. Especially when you've been dreaming about photographing luxury weddings.
The problem is you don't have a solid strategy or the "know-how" to break into the high-net-worth clientele you're striving for. It's causing you to feel stuck and burnt out at your current level of attracting couples whose first question is always, "what does it cost?"
You desperately want to break out of the current plateau you feel confined to and start shooting weddings for luxury clients at amazing locations around the world.
You started with a dream, but now it feels like a job.
It is time to step into your new life.
What you need is the right strategy.
The right strategy to elevate your mindset, level up your business, and learn how to sell to high-net-worth clients.
The Business of Luxury Weddings course is a clear and comprehensive roadmap on how to succeed in the luxury wedding market. You'll build a lifestyle filled with powerful experiences, inspiring relationships, and long-lasting connections that will elevate your career as a luxury wedding photographer.
You can't simply raise your prices and expect to attract luxury clients. You need to evolve your entire business model and thought process.
Perspective
Understanding the mind of the luxury client as it's drastically different than the average wedding client.
Mindset
Adjusting your own mindset to be able to increase your price to the $20k–50k+ per wedding mark.
Knowledge
Knowing how to reach (and communicate) with this level of clientele to create an elevated experience.
When you invest, this is what's waiting for you.
This program will bring you new connections and a greater sense of drive than ever before—and it's going to change the way you live.
Consistent 5-figure contracts

Never have to work double wedding weekends again

Life-changing knowledge

Insider knowledge knowing exactly how to succeed in the luxury market

Knowing the right people

Holding the keys to access the world's top wedding planners

See the world

Traveling the globe to iconic wedding destinations

True financial security

Being fully booked and financially secure year after year
They really pull back the curtain on how to succeed in the luxury market…this information is solid gold."

Preston Utley
Denver, Colorado
I feel so empowered to drive my business exactly where I want to go. It's the best investment I could have made for my business."

Julia Wade
Raleigh, North Carolina
The insight and support that I've added from this course has taken my business to the next level…they hold nothing back."

Erik Clausen
Dallas, Texas
Make more,
live more.
A life of true abundance and freedom is within reach.
Meet James × Schulze
Named top wedding photographers in the world by Harper's Bazaar
We founded James × Schulze with a vision for the truly exceptional.
Combining editorial, documentary, and fine-art styles, James x Schulze has become a world-renowned photography brand. Our experience and knowledge combine to make a significant impact on photographers who want to take their business to the next level.
Iconic Locations
Travel the globe in pursuit of exceptional experiences, from incredible locations like The Great Wall of China, luxury private ranches, chateaus in France, and everywhere in between.
Incredible Collaborations
From collaborations with iconic clients like Ralph Lauren to partnering with the very best in the industry, this is how you take your work to the next level.
Freedom
The freedom to live the life you've always dreamed of — setting your own schedule, living where you want, and how you want.
Featured in
We've been where you are—and we know the way forward to achieving this level of success.
The methods we're sharing have turned our photography business into a million-dollar business annually. We want to share what we've learned over the years with other ambitious artists. This program is all of our systems and methods in one course.
James
Christianson
James started his career as an educator and entrepreneur. With 20+ years of experience as a photographer, combined with his business and education background, James brings a distinctive and clear voice.
Otto
Schulze
Otto started his career traveling the globe as a documentary photographer. He has spent the past 20 years in pursuit of the "decisive moment." His unique vision and ability to see outside the box make him an inspirational and visionary educator.
Our Stats
Learn the exact strategies we have used to bring in a constant stream of inquiries to take our business to $1M in annual revenue in just five years.
Average price
per wedding in 2023
Number of
bookings in 2022
Total gross revenue
in 2022
James and Otto have created a community within Sage that is unlike anything else I've experienced in the wedding industry and education.

Pulling from years of experience as luxury wedding photographers, they are sharing their sage wisdom in practical, honest, tangible approaches that lead the industry in guiding other photographers to take steps to build a business that will thrive. They teach and share step-by-step practical techniques to raise prices, add value, build genuine relationships within the industry, and create a brand that will become renowned. I am already seeing massive change, results, and confidence in my business. I could not be more excited for next year thanks to their work!"

Jenna Wren
Denver, Colorado
The two of us really enjoyed the journey we went on with Otto and James!

They are both great instructors. With all of their experience from years in the business. The tools they have given us have allowed us to get the right clients and the right prices. We are thankful and our business has thrived because their help and advice. We highly recommend this course!"

Zani × Duwayne
New York, New York
Your days of being just
a normal wedding photographer are over.
You'll become a luxury photographer who is recognized as a true artist.
The Business of
Luxury Weddings
A program you can't get anywhere else
This program is for photographers and videographers who have already been in business for several years and have hit their income ceiling. We go deep into branding → marketing → sales → systems → client experience so you can confidently and effectively go after the luxury wedding market.
James Christianson
Instructor
You can't simply raise your prices and expect to attract luxury clients, you need to evolve your entire business model and thought process. It's not as simple as adding an extra zero to your pricing and wanting to book high net worth clients. We'll show you how to create value, raise your rates, and start living the life you've always dreamed of."
A major upgrade
to your abilities and the way you run your business
You want to go beyond your current annual revenue, way beyond it, but you simply haven't known how to—until now. This program will give you everything you need.
Otto Schulze
Instructor
You'll learn to grow your business with precise detail, guided direction, and a concrete blueprint that will allow you to raise your rates to unthinkable prices. You'll be able to take your current price tag and triple it."
Curriculum
Building the right business
Introduction to The Business of Luxury Weddings
Being a great photographer isn't enough—it's expected. This isn't really about photography, this is about sales, about delighting the people you work with and market to, this is about your brand image and voice.
We'll cover:
How to get the most out of this program to realize success
How business can be the most creative part of what you do
Getting clear on your goals and creating a plan to achieve them
How to use the pillars we teach to build whatever business you envision
This program is for you if you…
know you are a good photographer who just needs to understand how to run your business the right way so you can grow with ease
are sick and tired of feeling stuck where you are
are fed up with the same boring venues, the same boring moments and you want to bring your business and life to the next level
feel the fear, but are willing to do it anyway
want to get paid $25k – $40k+ per wedding
James Christianson
Instructor
This is a real, practical roadmap for achieving what you want and the insights into the mindset and behaviors necessary to succeed in the luxury market. This is going to deepen your foundation, push you as a business owner, and challenge you as an artist in the best way."
You are not ready for this program
if you…
Don't have wedding photography or videography experience
Don't want to expand your clientele to high-net-worth individuals
Can't commit to learning new strategies
Are happy where you're at with the business you're running
When I started working with James and Otto, I was looking for guidance and mentorship with depth that I couldn't seem to find in every day courses.

I wanted to deepen my foundation and be pushed not only as a business owner, but as an artist. The depth and quality of the education I received was unmatched, actually it was far beyond my expectation. They challenged me to step away from the safe and strive for more and this has been an experience that I am beyond thankful for."

Amanda Forbes
St. Louis, Missouri
If you want to break into luxury weddings as a photographer,
this is the place to be.

I just absolutely love everything that James and Otto share, it's like they are lifting the veil and giving us a clear view of the luxury market. I was stuck, trying to figure out how to make those connections, how to get to a place where I can photograph beautiful luxury weddings, and what I've learned has been amazing. Just the shift in mindset over the past few months has been huge for my business.

If your goal, is to photograph in the luxury market, this is the place to be.

Gagan Dhiman
Sacramento, California
Start doing
the work you've always dreamed of.
We'll show you how to display your value, raise your rates, and steer your business to success.
You've got questions? We've got answers.
How do I get access to the videos?
You will be given access to the videos via our online education platform Kajabi. There you will be able to watch the videos at your own pace and watch them as many times as you need.
What does this course not teach?
As it's name implies, The Business of Luxury Weddings is a business course for photographers and videographers who want to serve the luxury market. While we believe many of the principals and strategies can be used in other markets (especially the premium market) we are not teaching specifically to a business that targets "average" weddings.
This is NOT a photography course. We do not cover the art or technical side of photography and do not discuss gear, composition, settings, editing or any other part of photography outside of systems and business application for a wedding business.
I'm not from the US, will this work for me?
100%. We believe the strategies and practical methodologies of this course will work across all markets. However, your revenue goals and results may differ based on the market(s) you work in.
This course is in English and does require fluency in the english language.
How will the live Q&A work?
We will be hosting six live Q&A zoom group calls once a month to answer all of your questions and dive deeper into the material. Our goal is to give you time to work through the material of each module and then bring your questions to a group call to better understand and implement the strategies.
How much does it cost?
Choose an investment option below that best fits your needs. The knowledge you gain from this course will pay you 10x over.
Business of Luxury Weddings Program
$3600 $2897
(payment plan available)
Lifetime access to all course materials.
Behind the scenes bonuses.
In-Depth companion workbook.
6 Monthly Live Q&A calls with James × Otto.
Sage support, plus access to our VIP community.
Year-Long Group Mentorship Program
$17,000
(monthly option available)
Lifetime access to all course materials.
Weekly group calls (Wednesdays at 9am pst).
2 Day in-person event (February 2024)
Private mentorship community through Slack.
Your risk is literally zero.
We are so confident in the program we've created for you that if you don't find the value in it, we'll offer you a full refund. If you watch every video within 30 days of enrolling in The Business of Luxury Weddings and you genuinely don't feel it was helpful to your business, just email us at support@sagejourney.co and we will refund every penny. — That's our guarantee. We just ask that you dig in and do the work before you decide.
James Christianson
& Otto Schulze
Instructors
Without a doubt, these strategies will work for your business. We have held nothing back in this course and have given you the system we have used to double our revenue every year for the past five years. "
James and Otto are amazing. I love how real and relatable they are.

They are an open book, which is so refreshing and they break things down in a way that you're like "oh, I get that!" It's made it easy to follow through their process and actually use the information…I'm so grateful to them. So much to learn, thank you."

Esther Makau
Austin, Texas
I've learned so so much in such a short amount of time since I discovered this program. It's a GOLD mine!

And you know, I just heard back from a wedding planner to whom I tried to send my "ideal" prices, and they said YES!!! I'm so excited. It's such a huge reward for me, and big step in the right direction.
I believe it's because of what I've implemented from your program!

So THANK YOU!"

Sidonie Vidal
Provence, France
The only way to know how to break into the top tier of photography is to learn from someone who has achieved it— not by asking your colleagues who are in the same realm as you, or a few steps ahead.
When it comes to landing luxury clients, it requires a completely different mindset, selling process, and experience. Inside The Business of Luxury Weddings, we're breaking open our entire business model for you to replicate, learn from, and make your own.
If you've been longing to break into the luxury market, this is your first-class ticket—your one-way access to achieving what most people view as 'impossible,' and doing so with confidence. It's time to step off the treadmill.
The life and business you're after begins now.
It's about freedom.
Freedom to set your schedule, freedom to get paid to travel the world, and freedom to turn down weddings that don't fit.
Sponsored by