FREE LIVE TRAINING
Master the Business of Luxury Weddings
(And Break Into a Recession Proof Market)
---
We want this to be YOUR year to break free and level up to a whole new market... and life.
Uncover how to charge 20k-50k per wedding. No more annual increases where you just get more expensive for the same people.
Finally, choose only the weddings that light you up, while having the financial and time freedom to do more in your life.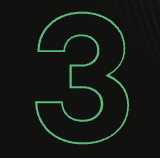 Instead of photographing in the local hotel ballroom, you visit countries and locations you've been dreaming about.
Join us for one of our two LIVE trainings.
Thursday, May 11th at 12:00 pm PST / 3:00 pm EST
Friday, May 12th at 9:00 am PST / 12:00 pm EST
Once you reserve your seat you will receive an email where you can select which date you want to attend.
You will walk away with...
The exact system they used to grow James x Schulze to over 1M in annual revenue
The key to winning premium and luxury clients over and over again
The 3 big mistakes you are making right now that are keeping you from making the leap into the luxury space
The mindset shift that is keeping most photographers stuck (for years)
How you can grow without worrying about SEO, traffic, or constant content creation
And finally, what you can do right now to start the big move
Chances to win prizes
We will be giving away a few amazing prizes during both live webinars.
A few sponsored prizes, as well as the chance to win a personal brand audit from James & Otto
Meet James × Schulze
Named top wedding photographers in the world by Harper's Bazaar
We founded James × Schulze with a vision for the truly exceptional.
Combining editorial, documentary, and fine-art styles, James x Schulze has become a world-renowned photography brand. Our experience and knowledge combine to make a significant impact on photographers who want to take their business to the next level.
Featured In
Our Stats
Learn the exact strategies we have used to bring in a constant stream of inquiries to take our business to $1M in annual revenue in just five years.
Average price
per wedding in 2023
Number of
bookings in 2022
Total gross revenue
in 2022